Meet and exceed your OHS and WHS legal requirements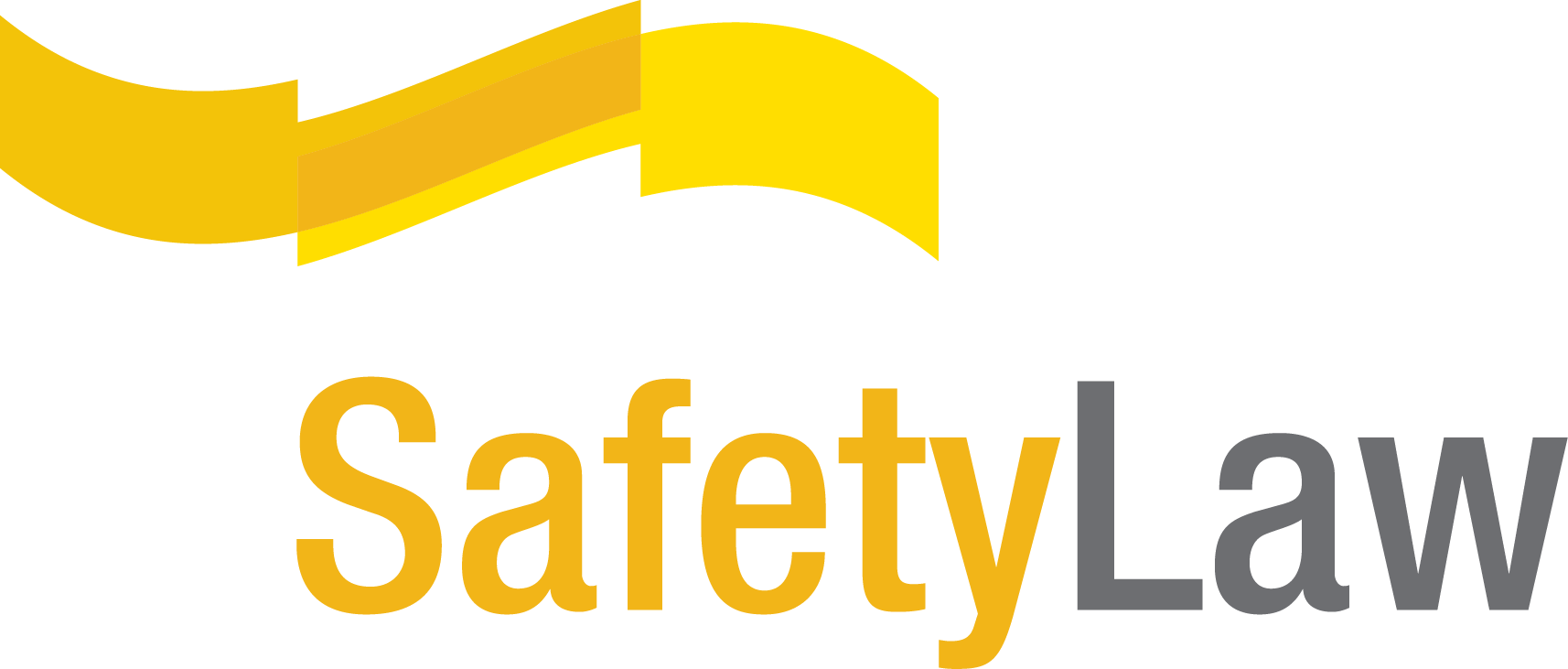 SafetyLaw is an online directory where you can identify, understand, and integrate your OHS/WHS legal requirements all from one easy-to-use platform.
Achieve your health and safety policy goals with access to the most current health and safety obligations in Australia and New Zealand.
All your health and safety obligations covered
Pinpoint your exact health and safety legal requirements with easy to read summaries grouped into activity-based and general obligations.
Asbestos
Building Safety
Chemicals
Consultation
Construction
Electricity
Emergency Planning
Heavy Vehicles
High Risk Work
Noise
Notices
Risk Management
Break through the health and safety legislation jargon
Understand your health and safety legal requirements with easy-to-follow summaries that also include links to health and safety Acts, OHS/WHS Regulations and codes of practice.
Avoid any confusion with definitions, or additional information, provided for ambiguous or generic terms in each OHS/WHS legislation summary.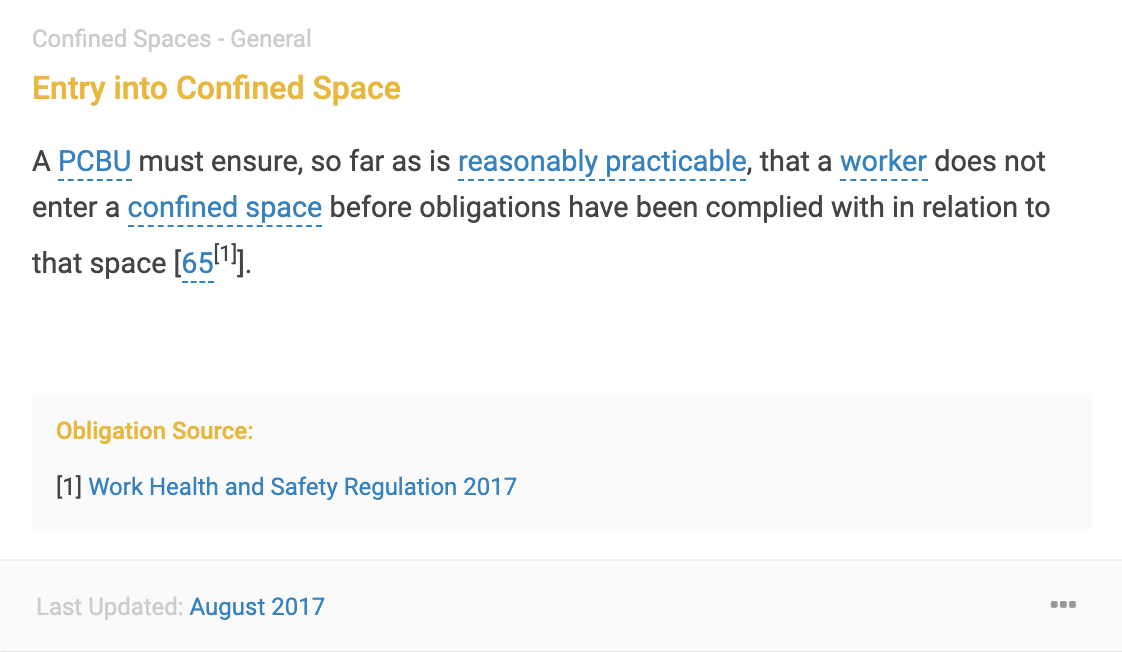 Stay informed with health and safety legislation updates
Get the latest updates to health and safety legislation and regulator publications with our monthly WHS/OHS alert service.
Review your safety management systems and processes against the most current legislative amendments.
Incorporate the relevant health and safety changes into your policies and procedures ensuring they are always compliant with current and new legislation.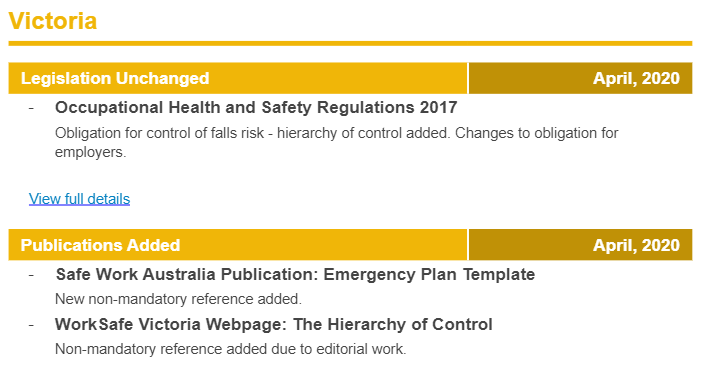 Maintain safety compliance documents
Insert a topic or individual summary straight into your procedural documents and safety management plans with SafetyLaw's feature CopyLinks.
Link information with a quick one-time set up and have confidence that your documents will maintain accuracy with automatically updated requirements.
Give employees greater visibility to their WHS/OHS responsibilities with instant access to the most current health and safety requirements.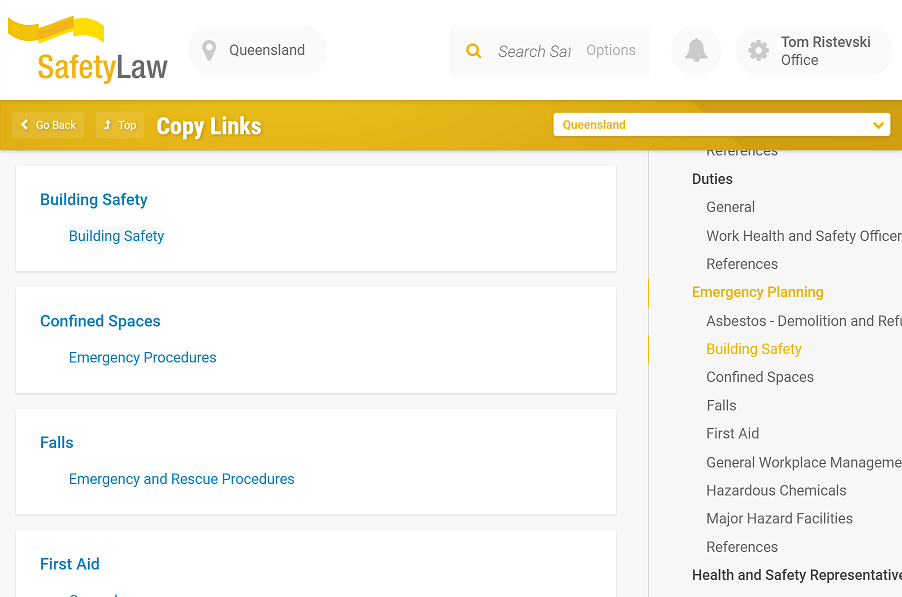 Export safety legal compliance audit checklists
Export WHS/OHS legal requirement summaries into checklists from one central location.
Have the most current health and safety requirements ready to use – to conduct internal legal audits, to measure safety compliance performance or to demonstrate maintaining compliance to auditors.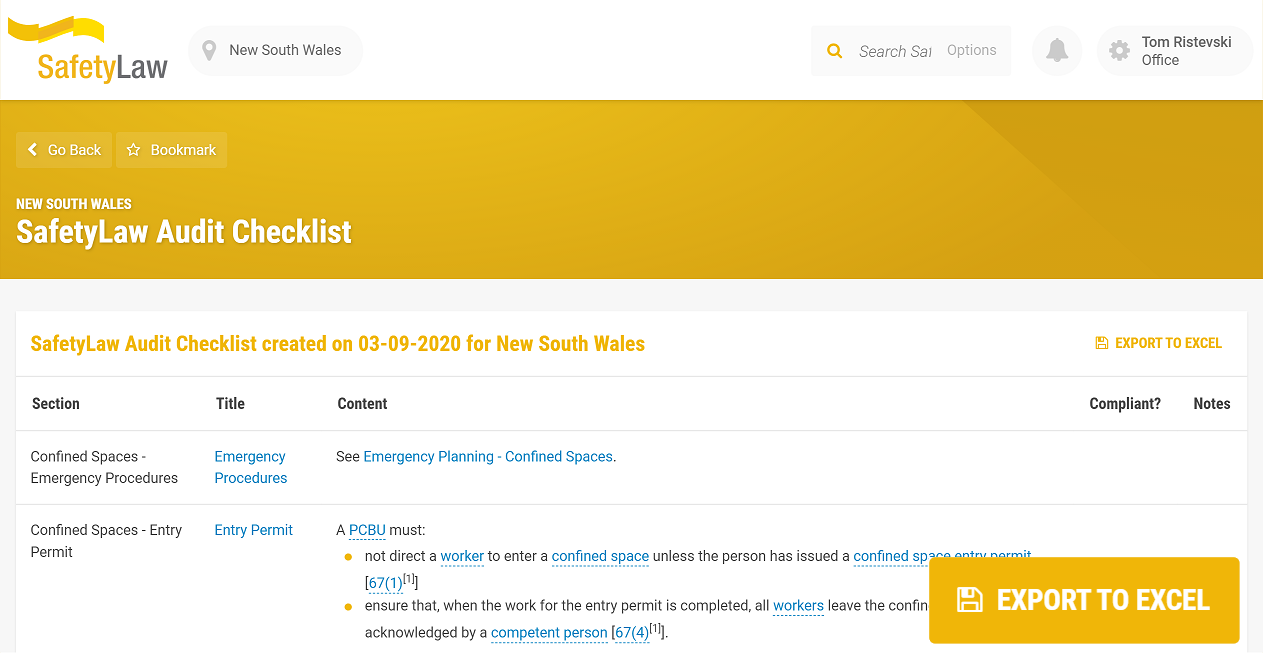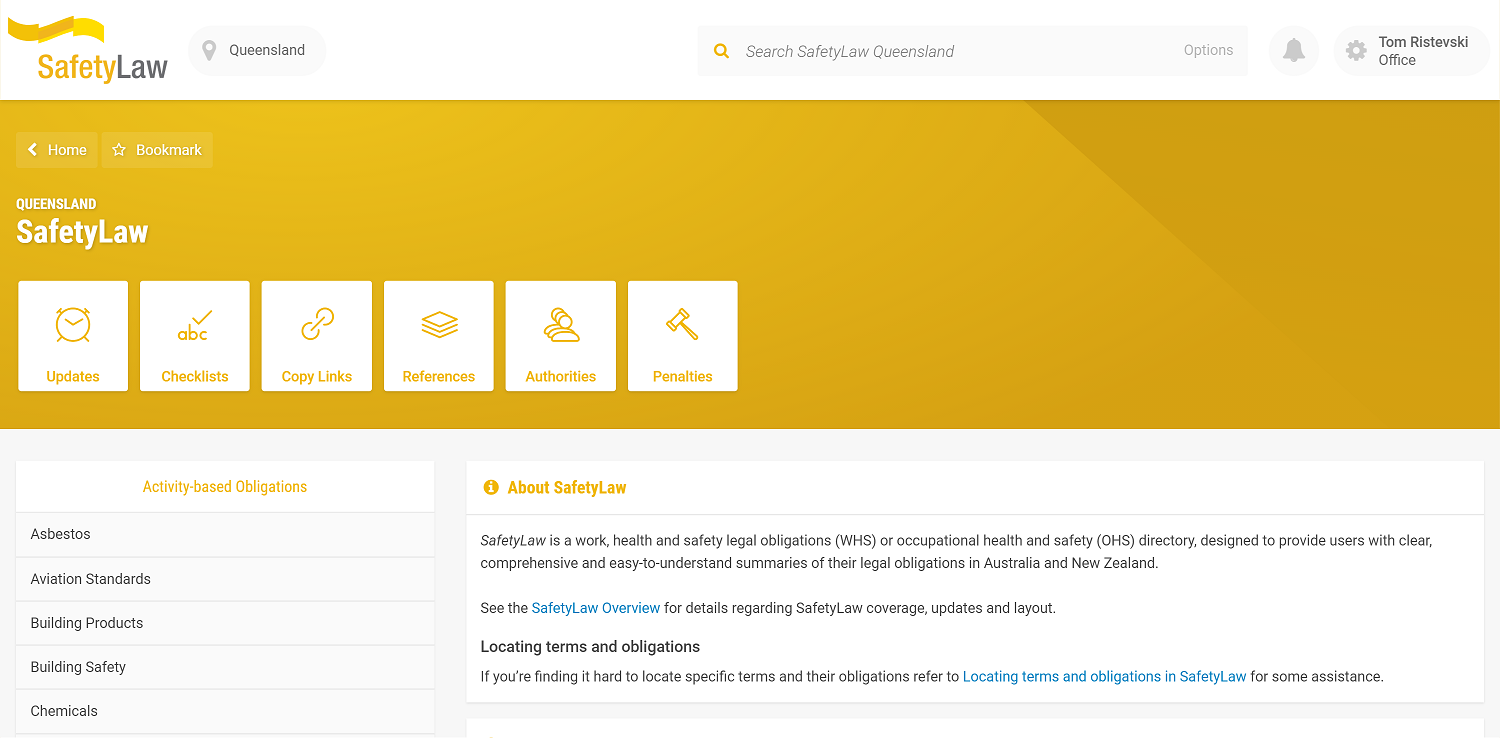 Flexibility and support to make the most of your subscription
Product training to all subscribers
Satisfy your AS/NZS 4801 and ISO 45001:2018 requirements
Clause 6.1.3 - Identify your legal and other requirements
SafetyLaw has easy-to-read summaries of WHS/OHS legal requirements grouped into activity-based and general obligations.
Each summary includes links to additional publications, sources, and term definitions for ease of understanding.
Our Help Desk provides expert knowledge on workplace/occupational health and safety legislation.
Clause 4.3.2, 4.6 - Update legal and other requirements
Our WHS/OHS legislation update service keeps you informed of current and upcoming health and safety legislation and regulator publications with monthly emails.
The changes are marked up so you can see what has been edited, added or removed from legislation, and can be exported and used for auditing and tracking purposes.
Clause 4.4.1.2, 4.5.1.2 - Identify roles and responsibilities and health surveillance requirements
SafetyLaw helps you identify which individual is responsible for each health and safety obligation.
Health surveillance requirements are located in the monitoring section of the general obligations.
Clause 9.1.2 - Periodically evaluate your compliance with your WHS/OHS requirements
Sourced from Commonwealth, State and Territory WHS/OHS legislation, the summaries have accurate and current detail to safety compliance.
SafetyLaw's Checklists feature lets you export your WHS/OHS legislation summaries from one place to use for conducting internal legal audits, gap analysis and measuring safety compliance data.
I have found Environment Essentials to be a valuable resource for keeping our organisation up-to-date on environmental and occupational health and safety legislation. The ease of access and user friendly tools allow you to quickly grasp your organisations compliance obligations – it is a valuable resource for all organisations.
Lorna Viljoen, Manager, Management Systems, Edith Cowan University
We're proud to assist the following organisations with their health and safety legal compliance