3 ways our crew can support you
At Environment Essentials, our Help Desk support goes beyond simple login help – it provides an investigator of legislation, a sounding board for product development and guidepost for subscription set up.
We might provide online products, but our service and support are far from artificial. We are here to work with you to get the most out of your Environment Essentials subscription.
1. Our Operations team: legislation locaters
---
Our Operations team are across official government sources, keeping them on the pulse with legislation summaries, updates and bulletin entries. Their skills in legislation detection* can help you:
Find the latest information about upcoming legislation changes and reviews, and reviews of important publications.
Identify legislation, or parts of legislation, that regulates environmental or workplace safety topics.
Understand which legal obligations are imposed by environmental and workplace safety legislation.
Connect with the right environmental or safety regulator depending on your area of concern.
Locate further guidance information issued by the regulators.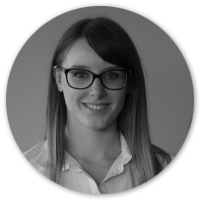 "It's really satisfying when a client is super happy with the legislation we've located for them,
and when they also find that piece of legislation helpful."
Laura Roche, Operations Manager
2. Our IT team: product collaborators
---
There are many words to describe our IT team – innovative, responsive, creative – but the two which are most representative are open and adaptable. Besides the usual monitoring and testing, our IT team has a drive for product development and problem solving, and can help you:
Integrate our products into your processes.
Export data from our online directories to your software systems.
Meet your compliance needs through product innovation.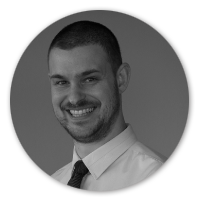 "Learning about our client's challenges and creating product solutions to assist them,
gives our whole team a great buzz."
Bradley Pearson, IT Manager
3. Our Client Services team: subscription navigators
---
If our Operations team is the brains, our IT team the arms and legs, then our Client Services team is the backbone. Solid, reliable and the main connection between our support crews. Providing account-related assistance, subscription set up support, registration help and everything in between, our Client Services team can help you:
Modify account information such as email address, registered name, company name or company details.
Address email delivery and login issues.
Set up registered users to your subscription, and aid in client communication to further registration numbers.
Add additional directories, products or jurisdictions to your subscription.
Gain a better understanding of your products through training.
Access further specialised help by directing you to our other support teams.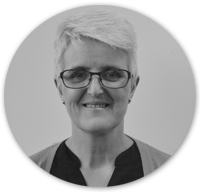 "As our client service is personal and timely, whether we're helping users to login,
organising training or directing queries, it feels good that clients
are able to get the most out of our products and move closer to realising their
and our vision of creating a safer workplace and a healthy planet."
Anita Hillier, Client Services Manager
To get the support you need, call (03) 9095 6533 or fill in the Contact Us form.
---
* Our Operations team can only offer their expertise to the written legislation in our products, and do not provide legal advice