Stay informed of upcoming HSE legislation and compliance news

The HSE Bulletin covers upcoming HSE legislative changes, proposed bill amendments and compliance news across Australia and New Zealand.
Stay informed with this complimentary service available with any product subscription.
Know what's happening in the HSE space
Increase your knowledge and awareness with communications and news from relevant government and HSE regulator bodies.
Proposed legislation
Draft publications
Bills
Campaigns
Prosecutions
Grants
Be aware, be more prepared
Be on the front foot and plan for potential impacts to your systems and operations with awareness of upcoming legislation changes, proposed bill amendments and new codes of practice and guidelines.
Understand the implications of noncompliance to your organisation by reading up on recent fines and prosecutions.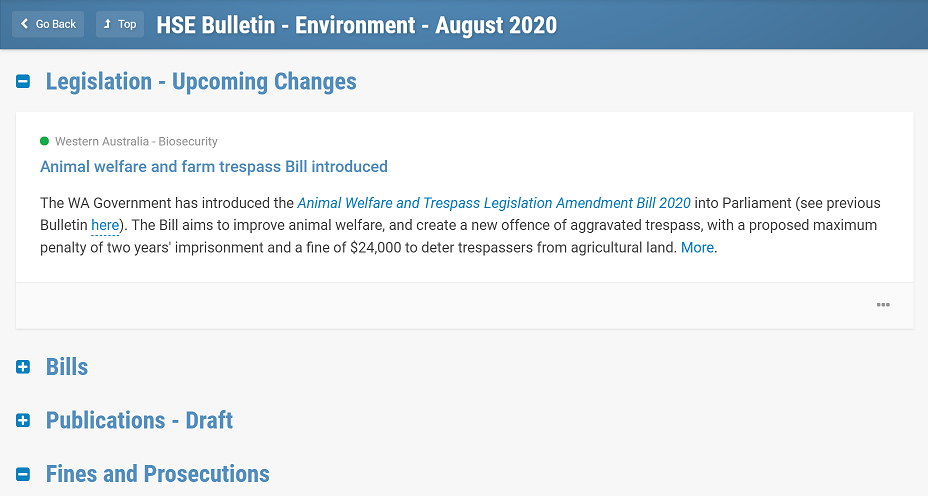 Engage in public consultations and grant applications
Be notified of public comment deadlines for draft publications and documents so you can have your say on proposed legislative changes that could affect your industry.
Increase the resources and support for your organisation's projects by knowing about, and applying for, relevant grants.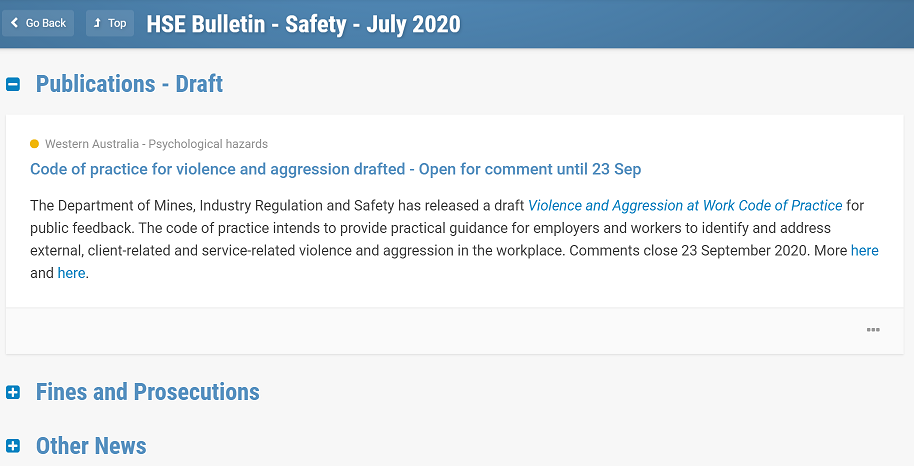 Get the latest HSE communication and news at your fingertips
Proposed and passed legislation and bills
Draft and proposed legislation changes and bills before Parliament
Legislation that has passed but is not yet in force
Draft publications
Publications under review and open for comment
Campaigns and prosecutions
Environmental and safety campaigns conducted by authorities
Recent fines and prosecutions
Grants
Links to Federal and state government grant applications