Respirable crystalline silica and silicosis: know the risks
Respirable crystalline silica (RCS) is an emerging threat for those working with stone, sand, concrete or mortar, particularly in the stone fabrication industry. There is a developing trend in cases of occupational silicosis – a respiratory illness said to be caused by exposure to RCS, for example during the cutting, grinding, sanding, polishing or installation of engineered stone.
Increasing concern about silicosis has caused the Australian Government to announce the establishment of a national task force for dust diseases. Additionally, a potential class action is being investigated on behalf of stonemasons with acute silicosis, seeking compensation from manufacturers of engineered stone.
Silicosis is incurable and affects workers of all ages. Therefore, it is important for employers and workers to understand what RCS is, and the associated risks.
---
What is respirable crystalline silica?
Silica is a naturally occurring mineral found in rocks and rock products and is particularly concentrated in composite (engineered or manufactured) stone at 90% or more silica. Respirable silica dust includes crystalline silica particles which are small enough to enter and permanently damage the lungs.
Exposure to respirable silica dust may lead to diseases such as chronic, accelerated or acute silicosis, lung cancer, emphysema, chronic bronchitis, kidney disease, chronic obstructive pulmonary disease or scleroderma. An estimated 230 people contract lung cancer annually after previous exposure to occupational silica dust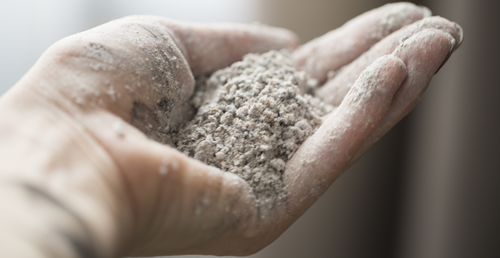 Tips for work involving silica
The current workplace exposure standard for airborne crystalline silica is 0.1 mg/m3 over 8 hours in Australia and New Zealand, and this is currently being reviewed by both Safe Work Australia and WorkSafe NZ.
Changes to legislation and best practice are also underway in response to this emerging problem. For example, Queensland has just established Australia's first Notifiable Dust Lung Disease Register and the Australian Government has announced funding for a National Dust Diseases Register. Both Victoria and Queensland are developing new industry and Compliance Codes, and Victoria has announced plans to ban uncontrolled dry-cutting of crystalline silica dust-containing materials.
In the meantime, everyone can implement measures to reduce the risks from RCS, especially employers and persons conducting a business or undertaking (PCBUs), who have a duty to ensure health and safety of workers.
---
Consider the following controls to help reduce the risk of respirable crystalline silica
Use materials with no, or lower, silica content
Isolate processes and spaces involving respirable crystalline silica
Suppress dust with water (wet cutting or water spray systems)
Use local exhaust ventilation
Provide appropriate respiratory protective equipment
Provide enclosed vehicles with high-efficiency air filters for dusty earthworks or mining
Inform workers of the risks associated with respirable crystalline silica and how to control them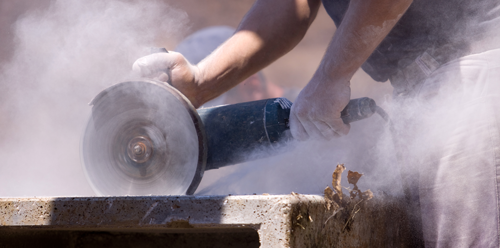 Other useful resources