How to make management review more effective?
Many years ago, I was the "Senior Manager" responsible for a certified quality management system. I attended Management Reviews, but each time I left feeling frustrated that I hadn't added any value and had not effectively reviewed the system.
Looking back with new knowledge, I now understand why. The problem was related to what information I was given and how long I had to think about it.
---
Information given at a management review
Emphasis should be given to information directly related to the performance of the management system (system KPIs), as this is most important. Performance issues should be reviewed at every Management Review meeting and include, for example (I'm trying to cover safety, environmental and quality in the examples):
System audits – whether audit-schedule is being followed
Outcomes of those audits and status of all corrective actions
Compliance with legal, contract and corporate obligations (and any significant changes)
Incidents and the outcomes of investigations
Progress on achieving set objectives and targets, and all KPIs
Any significant correspondence with clients, authorities, neighbours etc.
Any changes in external environment affecting the system.
The following are examples of agenda items needing review less frequently:
Review of policies and procedures
Suitability of set objectives, targets and performance indicators
Effectiveness of monitoring and audits is assessing compliance.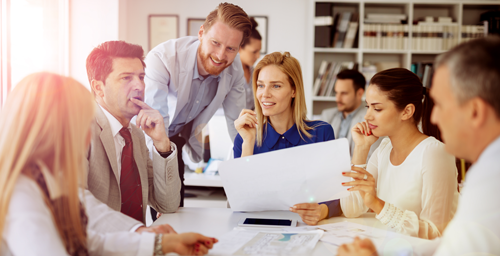 How much time senior management is given to process information
The second issue to address is how much time senior management is given to process this information. Commonly, all the information is presented at the meeting, verbally and with slides. This is not the best way. It is better to give attendees, a few days before the meeting, a concise report (not too long) containing the main information. That way, managers can read it, think it over and form appropriate questions for the meeting. This is much more effective.
All this assumes that well-defined KPIs and agreed targets have been set for the system's performance – this is essential to an effective Management Review.
Finally, a Management Review meeting is the ideal time to set (and subsequently review) new objectives, targets and performance indicators; senior management should play an active role in this, and they also usually control the resources needed for them.