ISO 14001:2015 - What does "life cycle perspective" mean?
ISO 14001:2015 has introduced the requirement for a "life cycle perspective" in environmental management systems (EMS). The new standard does not require a formal life cycle analysis, or quantification.
What is does require is for organisations to look upstream and downstream of the processes performed on-site and try to reduce environmental impacts.
---
Specifically, the life cycle perspective is related to the organisation's environmental aspects and impacts (Section 6.1.2)
It requires careful consideration of the life cycle stages that the organisation can control or influence, including acquisition of raw materials, production and transportation, use and maintenance, and recycling or disposal (3.3.3, A.6.1.2). In doing this, the organisation needs to create records as evidence that they have considered each life cycle stage.
The standard also requires the organisation to provide information to its external service providers and contractors about the potentially significant environmental impacts of its products and services. It must also consider the need to provide this information to transporters, end-users and disposal facilities (8.1). By providing this information, the organisation can potentially prevent or mitigate adverse environmental impacts during these life cycle stages (A.8.1).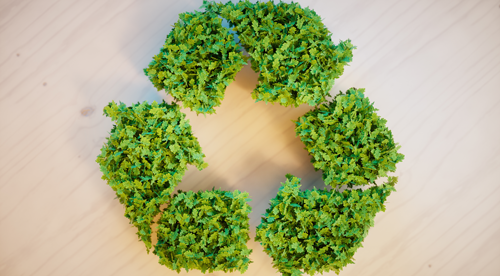 The life cycle perspective can be applied in choosing:
raw materials (environmental impacts of their production, distance transported and mode of transport)
products to manufacture and offer for sale (same considerations as well as disposal or recycling options at end-of-life)
services used by organisation (environmental credentials, chemicals used, waste generated)
equipment purchases (distance transported, options for recycling at end-of-life, waste generated in their use).
Why has this life cycle requirement been added to the standard? The introduction to the new standard explains that a life cycle perspective can be used to benefit the environment in areas where the organisation has "control or influence" and also "prevents environmental impacts from being unintentionally shifted elsewhere within the life cycle".
Article by Tim Hamilton – Copyright 2016
Thanks to Suzanne and Vic for your advice in the preparation of this article.