Protecting workers from workplace sexual harassment
Earlier this year, the Australian Government showed its commitment to the protection of workers with its recent support of the 55 recommendations presented in the Australian Human Rights Commission's report Respect@Work: National Inquiry into Sexual Harassment in Australian Workplaces.
It is a welcomed response at a time where we see the nature of work is changing and technology and social media is evolving, which blurs the distinction between the personal and professional as well as expands the boundaries of the physical workplace.
---
A proactive shift to dealing with workplace sexual harassment
The Commission wants to create safe and inclusive workplaces in Australia, no matter industry or size. To do this, changes need to be made to Australia's legal and regulatory frameworks and workplace policies and procedures when dealing with sexual harassment. Changes that will require a significant cultural and institutional shift of focus. A shift that no longer relies on the individual to make a complaint, but on the employer to take positive and preventive measures to ensure the harassment does not occur in the first place.
The Australian Government is in favour of this shift believing that it is an individual's right to feel safe and supported at work, and has shown its full support towards the recommendations and commitment to their implementation with A Roadmap to Respect: Preventing and Addressing Sexual Harassment in Australian Workplaces, and a pledge of $9.3 million in the 2021-22 Budget.
Some actions already underway include:
Establishing the Respect@Work Council.
Developing the Respect@Work website.
Developing training and education resources for employers and workers including their rights and responsibilities surrounding sexual harassment.
Preparing the fifth National Survey on Sexual Harassment in Australian workplaces.
State and territory governments had a deadline of the end of June 2021 to provide their responses to the recommendations. At the time this article was written those recommendations had not been submitted.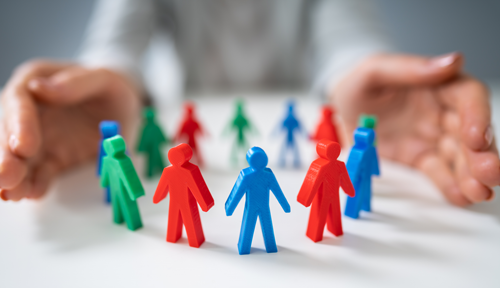 Changes to the legal and regulatory framework
Sex Discrimination Act
The Sex Discrimination Act 1984 will continue to be the main framework for addressing sexual harassment from a human rights point of view, and its definition of sexual harassment will be the reference for all corresponding legislation.
Some other changes to the Act, as indicated in the Roadmap to Respect, include:
Better alignment with the model WHS laws to make the system for addressing workplace sexual harassment easier for employers and workers to understand.
Incorporating members of parliament, judges and state public servants as those liable for and protected from workplace sexual harassment.
The liability of a person who causes, instructs, aids, or permits another person to do an unlawful act (Section 105 of the Act) also applies to sexual harassment.
Making it explicit that any conduct that is an offence under Section 94 of the Act (Victimisation) can form the basis of a civil action for unlawful discrimination.
Fair Work system
The Commission will be reviewing the Fair Work system (the Fair Work Act 2009 and Fair Work Regulations 2009) and identifying the most effective measure for prohibiting workplace sexual harassment.
This review was among other changes that will affect the Fair Work system, as indicated in the Roadmap to Respect:
Clarification that sexual harassment is behaviour that can amount to a valid reason for dismissal.
The inclusion of sexual harassment in the definition of 'serious misconduct', which allows dismissal without notice.
Additional guidance material to employers for dismissal relating to sexual harassment.
Additional guidance material to workers on workplace rights, including sexual harassment.
Work health and safety
Current model WHS laws, followed by all jurisdictions except Victoria and Western Australia, do not definitively prohibit sexual harassment. Rather, the current model WHS laws impose a duty on a person conducting a business of undertaking (PCBU) to ensure that workers and other people are not exposed to health risks, so far as reasonably practicable. Health includes psychological health, and sexual harassment comes under the umbrella of psychological health.
With the upcoming amendment to the model WHS Regulations to include identifying and managing psychosocial hazards, as recommended in the Boland review, the Commission also recommended the development of guidelines on sexual harassment with a view to extending this to the development of a Code of Practice on sexual harassment.1
The Federal Government has agreed to this recommendation, noting that Safe Work Australia is already taking actions to support businesses and workers to understand their obligations with national guidance material on preventing workplace sexual harassment under the model WHS laws. The Federal Government will support this work through the WHS ministers' meetings and additional forums.2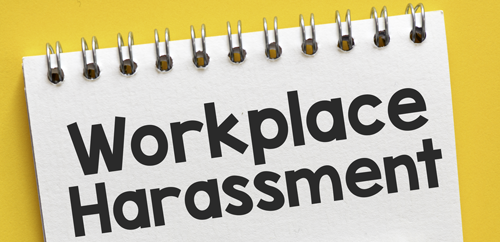 Guidance to prevent and respond to workplace sexual harassment
The Commission released a report containing recommendations for corporate boards and investors to assist in preventing and responding to workplace sexual harassment.
Some of the recommendations were:
Demonstrating visible leadership and appropriate oversight and governance over culture, sexual harassment and gender equality.
Ensure the entity has the skills and experience to effectively prevent and respond to sexual harassment.
Ensure systems and frameworks are in place to collect, analyse and use data to effectively manage risks related to sexual harassment.
Make gender equality a priority and set gender diversity targets.
Further guidance on preventing and managing the risks of workplace sexual harassment is available from Safe Work Australia and safety regulators. Your legal obligations to managing risks related to workplace sexual harassment can be found under "psychological hazards" in SafetyLaw and "Workplaces" in HSE LawGuides.
---
1. Australian Human Rights Commission, Respect@Work: National Inquiry into Sexual Harassment in Australian Workplaces (2020) 31
2. Australian Government, A Roadmap for Respect: Preventing and Addressing Sexual Harassment in Australian Workplaces (2021) 24