Internal safety compliance auditing: Necessary for changing work environments
The spread of Coronavirus may have changed the working landscape for many in Australia and New Zealand, but it has not changed the necessity for workplace health and safety.
Just as employees have adapted to new work environments and practices, employers must adapt their workplace health and safety policies and procedures to accommodate the changing and potentially increased safety hazards and risks presented at this time.
Relaxing risk management efforts because warehouses, storefronts or office floors are occupied by minimal to no employees is not the right business move. It may be detrimental to the welfare of an organisation's employees and to the organisation's ability to maintain certification.
---
 A duty of care remains for those working from home
Employers have a duty of care to ensure the safest working environment practicable for their employees – whether they are working at the workplace or from home.
Complying with workplace health and safety legal requirements is not restricted to the corporate premises. The identification, assessment and control of physical and psychological hazards and risks that would ordinarily be undertaken in the workplace still needs to take place when employees are working from home.
Safe Work Australia outlines some of these hazards as:
workstation set up
potential for slips, falls or trips near the workstation
the surrounding environment: ventilation, lighting and noise
emergency procedures and preparation: working smoke alarms and fire extinguishers
mental wellbeing: workload stress, fatigue or isolation
During this time of national health emergency, COVID-19 related hazards and risks such as the vulnerability of an employee to contracting the virus and the potential risk of infection, also come under this duty of care.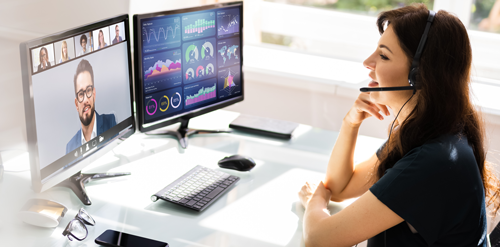 Monitoring health and safety from afar
Depending on the circumstance, the control measures implemented to minimise risk may differ to those usually implemented in the workplace especially if health and safety representatives or employers cannot physically attend employees' workspaces.
Nonetheless, it is a still a requirement for employers to monitor the health and safety of their workers and the conditions of the workplace to minimise or eliminate the risk of injury or illness, and review implemented control measures to ensure they are operating effectively.
Internal compliance audits are still one of the most efficient ways to regularly assess if implemented controls are in place and comply with health and safety legal requirements, however the way they are conducted may also need to adapt with present times.
---
Internal auditing software suited to the times
With much of the workforce at home, and undertaking their tasks and meetings virtually, auditing processes may also be easier and more practical in this virtual space, particularly when employees are located far and wide. Online, interactive and more accessible software may assist with conducting internal compliance audits.
Our HSE compliance tool, Compliance AuditTool ticks those boxes by allowing you to create and conduct unlimited online internal compliance audits that can be accessed by any subscriber in your organisation.
And the bonus – our SafetyLaw* (or EnviroLaw or HSE LawGuides) legal obligation summaries form your audit criteria, so you can rest assured that you're recording your findings against the most current health and safety requirements for your jurisdiction.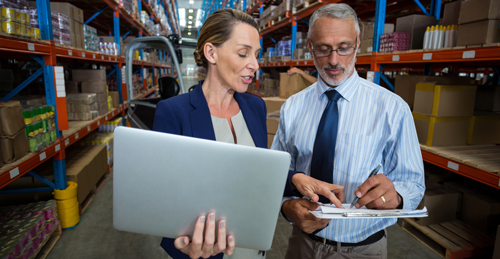 The benefits of Compliance AuditTool
Assess compliance your way: Customise internal compliance registers specific to your organisation's operations or current work structure, whether that be site-based, project-specific or COVID-19 specific.
Simplify your audit process: Have immediate and easy access to your audit criteria, questions and findings from one platform.
Enjoy flexibility and integration: Set corrective action, flag high risk obligations with risk ratings and link to documented procedures using simple question lists.
Incorporate the whole team:  Encourage accountability and involvement from your team, wherever they are, by inviting co-workers to view and edit each audit document.
Ease your workload: Schedule reminders against each audit document to notify you of its completion date, when its due for a review or has corrective actions to follow up.
Bring awareness: Generate compliance reports for senior management, for highlighting audit outcomes, and for efficient follow up of corrective actions – all from your home.
---
Useful resources
---
If you want to discover more about how Compliance AuditTool could be a more efficient and accessible auditing solution for your organisation, get in touch with your Account Manager or call (03) 9095 6533.
*SafetyLaw, EnviroLaw or HSE LawGuides subscription is required for Compliance AuditTool