What's included in compliance obligations?
In a previous blog, I described the "compliance obligations" requirements of ISO 14001:2015.
In this blog, I'll consider mandatory and non-mandatory compliance obligations from government and third parties, and give a brief explanation of "transitional provisions". This may help those new to HSE compliance, or provide a refresher for others.
---
Mandatory compliance obligations include all legislation that applies to your operations (Commonwealth and state/territory) and may also include (as applicable):
Environmental local laws (administered by local councils)
Australian standards which are called up in legislation
Codes of practice and other documents called up in legislation
Site licences, permits, trade waste agreements/consents
Notices (from authorities)
Internal corporate requirements and targets (these are often mandatory)
Contracts with third parties (eg. waste disposal contracts)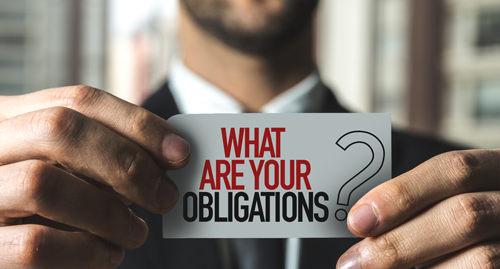 Non-mandatory compliance obligations may include (as applicable):
Codes of practice, guidelines and other documents published by government that are not called up in legislation
Australian and ISO standards not called up in legislation
Voluntary undertakings to government (these may become mandatory upon signing)
Undertakings given in response to specific needs and expectations of interested parties
Targets (often voluntary, eg. energy reduction, water use reduction, recycling).
---
Transitional provisions
When an Act is passed by parliament, or a regulation signed into law, it may come into operation (ie. become mandatory) immediately. More commonly however, it will come into operation on a prescribed date, and individual sections of the legislation may come into operation on different dates. These are called "transitional provisions".
Transitional provisions provide a grace period, giving organisations time to take the actions needed to comply to the new legislation. The appropriate transition dates are included in each piece of legislation.