WHS risk management in a nutshell
WHS risk management is a proactive process that should be planned, systematic and cover all reasonably foreseeable hazards. The process of identifying hazards and managing them is triggered by any change that affects your work activities, including change in WHS/OHS laws.
Consultation with workers is essential in this process. Employers must consult, as far as reasonably practicable, with employees who are likely to be affected by health and safety matters.
In most states, the legal obligations for managing risk apply to all persons conducting a business or undertaking (PCBU). This includes all supervisors and all persons whose work may put other staff at risk, including suppliers and contractors.
---
4 steps of WHS risk management
WHS risk management is generally understood to involve four steps:
Identify hazards: Find out what can cause harm
Risk assessment: Prioritise hazards to address the higher risks first
Control risks: Develop and implement controls, including documentation and training
Review risk controls: Ensure they are working as planned.
---
1. Identify OHS/WHS hazards
Identifying hazards involves finding sources of potential harm to people in the workplace. Hazards can arise from the physical work environment; equipment, materials or substances, from work tasks and how they are performed, and from work design and management.
Hazards are found by:
regularly walking around the workplace and seeing how things are done and what might go wrong
asking workers about health and safety problems and near-misses
conducting surveys to uncover information such as workplace bullying or muscular aches
analysing incident reports, hazard reports and records from health monitoring results
researching information about hazards in your particular industry (eg. from regulators, associations, unions).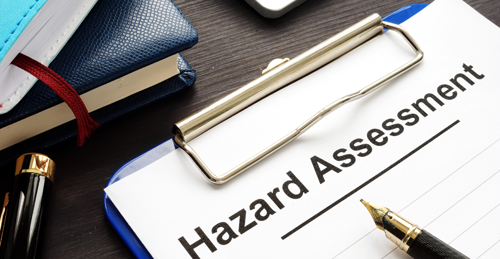 2. Assess risks
Risks assessments are conducted to establish a priority for action, so that hazards most likely to cause serious injury or illness are addressed first.
3. Control risks
Risk control focusses on eliminating risks or, if that is not possible, reducing them as much as is practicable using the "hierarchy of control". Employees affected by the risks must be involved in this work, and their involvement will not only optimise the outcomes but also increase their acceptance and use of these controls.
4. Review risk controls
Control measures put in place should be reviewed regularly to make sure they function as planned. Remember your risk assessments assume controls are effective. Don't just assume they are working or wait for something to go wrong.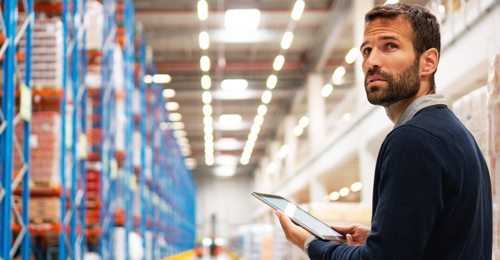 5. Keep records
Finally, keep records from this whole process because they will:
help you next time you use this process
form the basis of a due diligence defence in the case of prosecution
assist in development of new safe-work procedures
assist in training.
---
Manage risks to meet your OHS/WHS legal requirements
Effective and documented hazard identification and risk control are essential in meeting your OHS/WHS legal requirements. Our online directory, SafetyLaw, will give you a better understanding and application of your OHS/WHS legal requirements.