ISO 14001:2015 - What are the "interested parties" requirements?
In the new 2015 version of the 14001 standard, both the definition and the requirements of "interested parties" have changed from the 2004 version. In this post, I explore the new definition and discuss the new requirements and their implications.
---
Let's start with the new definition: An "interested party"
An "interested party" (also known as "stakeholder") is any individual or organisation that can affect, be affected by, or perceive itself to be affected by your organisation's decisions or activities. Interested parties may include, for example, customers, communities, suppliers, regulators, NGOs, investors, employees and trade unions.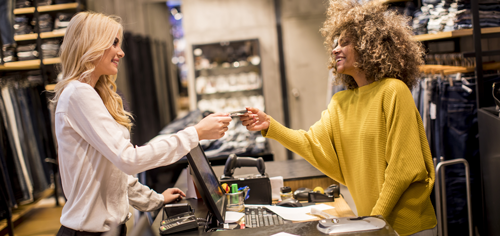 What are your organisation's requirements with respect to interested parties?
Let me answer that and, at the same time, suggest a process for addressing the needs and expectations of interested parties:
Determine who are the interested parties relevant to your environmental management system (EMS) (Section 4.2). Incidentally, an organisation that "perceives itself to be affected" by your decisions or activities obviously needs to make that perception known to your organisation before being listed as an interested party. It would be good practice to create a "register of interested parties".
Determine the relevant needs and expectations of these interested parties (4.2).
Decide which of these needs and expectations are to be "compliance obligations". Any needs and expectations that are mandatory (eg. legal obligations, contract requirements or court decision outcomes) are automatically compliance obligations. Beyond these, only needs and expectations that you consider relevant and that you choose to adopt become compliance obligations (4.2, A4.2). So, you can choose to ignore some non-mandatory interested party needs and expectations.
Make available to interested parties the "scope" of the EMS (ie. the organisation's activities that are included in the EMS) (4.3), and the environmental policy (5.2). Ensure communication with interested parties meets their needs, is understandable by them, and enables them to participate (A.7.4.1). Keep records of such communications.
Provide, to appropriate interested parties, relevant information and training related to emergency preparedness and response (8.2).
And be mindful of the needs and expectations of interested parties when developing or reviewing environmental aspects.
Let me further clarify one point. In the case of an interested party "perceiving itself" to be affected by your organisation's decisions or activities related to environmental performance, your organisation must consider the relevant needs and expectations that are made known or have been disclosed by the interested party, and then make a decision whether to adopt them (A.4.2).
Incidentally, the interested parties requirements in the draft ISO 45001 (safety) are almost the same as in ISO 14001:2015.
---